Noise To Signal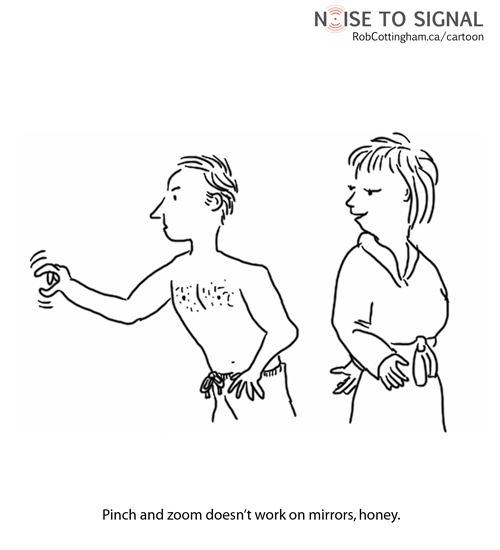 I was chatting with cartoonist, Rob Cottingham on Twitter last week. Rob is the brains, talent and humor behind Noise to Signal. The cartoon takes a funny look at social media, business and how we live and work in a digital world. Rob explained that he often uses our Stylus to sketch his cartoons on his iPad!
I've been subscribed to Rob's blog for a long time now. Naturally, I was thrilled to see that he enjoys using Stylus to illustrate his hilarious cartoon.
Do you use Stylus? What do you use it for?